DONATIONS
Donations are welcome (payment online HERE or on the day of the concert by check or cash). Sponsoring opportunities are available for local businesses. To know more contact us.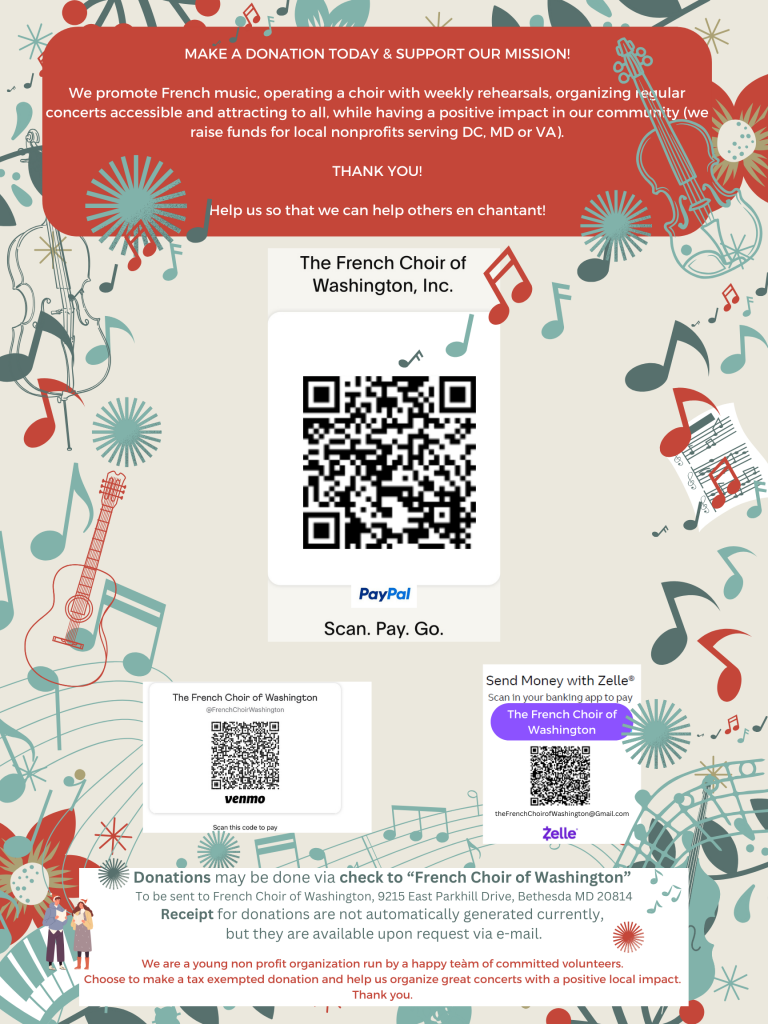 SPONSORING
Please view our Sponsoring Page (in PDF format)
We wish to heartily thank our 2022-23 sponsors, notably Fresh Baguette, Gigantest, Food Expression, Le Castel Online Bakery, Musical Expressions, Serge Bauer Law Offices, and Valerie Green Real Estate Agent.
CONTACT US
Email a representative of the French Choir of Washington.
Call the Director! (571) 699-8024
The French Choir of Washington is a non-profit organization established under Maryland law, dedicated to promote local artists and French language music. The funds it collects through donations and ticket sales go to help finance current concerts and prepare future ones, as well as to support fundraising efforts by such entities as schools and churches hosting the concerts.