Saturday, December 9, 7 PM
North Bethesda United Methodist Church, 10100 Old Georgetown Rd, Bethesda MD 20814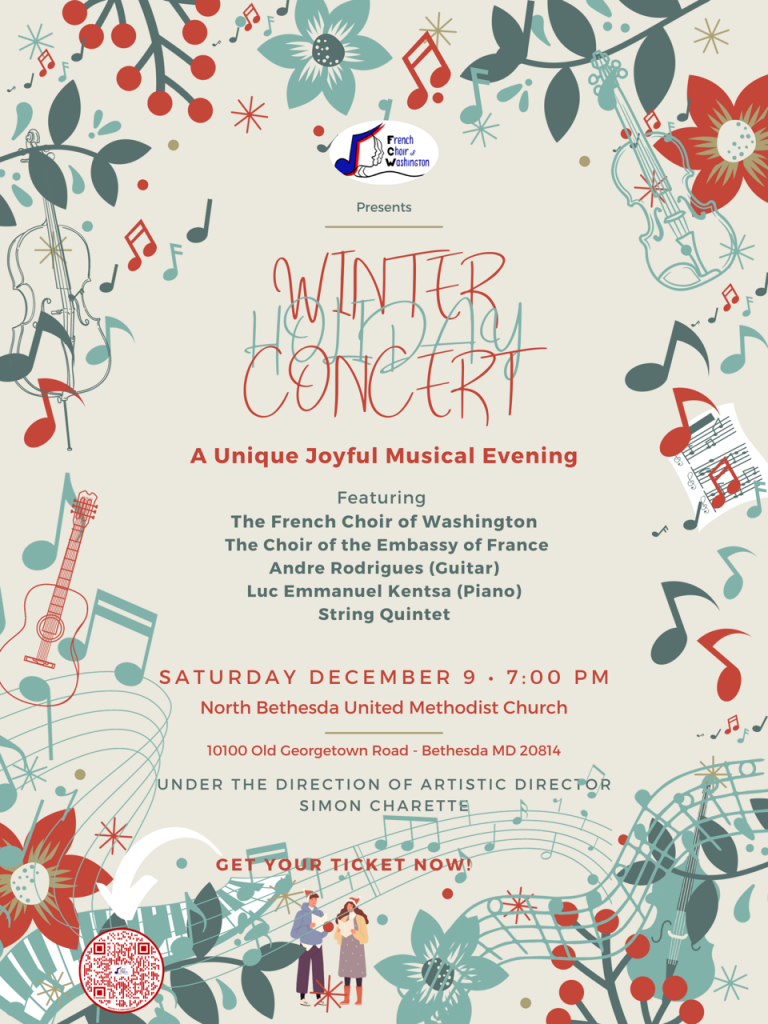 Bonjour et Bienvenue!
JOIN US NOW FOR 2023-24 (using this form)
As a recent addition to the Washington music scene, the French Choir of Washington is dedicated to the performance of primarily French-language choral pieces. Its forty or so members are united by their enjoyment of singing diverse types of compositions in a friendly, sociable atmosphere. Its purpose is to establish itself as a valuable contributor to the expansion of francophone culture throughout the D.C. area, and beyond.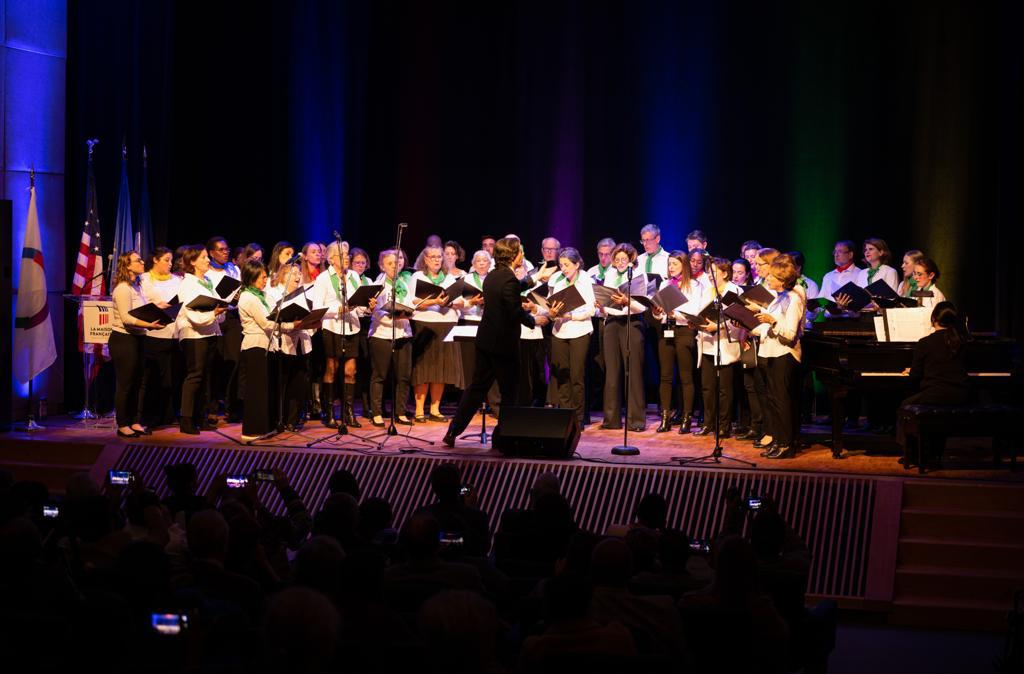 OUR GROUP
LEGAL STATUS: The French Choir of Washington is a non-profit organization established under Maryland law, dedicated to promote local artists and French language music. The funds it collects through donations and ticket sales go to help finance current concerts and prepare future ones, as well as to support fundraising efforts by such entities as schools and churches hosting the concerts.
HEAR US
Led by its artistic director Simon Charette, the French Choir of Washington has quickly made an impact in late 2022, with holiday concerts in the North Bethesda Methodist Church and the Église Protestante Francophone de Washington. Pieces ranged from Charpentier's 17th century Kyrie to the classic Christmas hymn Minuit, Chrétiens. And in March 2023 the FCW participated, at the French Embassy, in the « Nuit des Chœurs » Concert for the Festival de la Francophonie.
As we endeavor to bring a variety of French classical, sacred, romantic and contemporary choral music to our repertoire, the coming year will see a further mix of genres (and languages). director Charette is presenting such diverse numbers as Charles Trenet's whimsical Le Soleil et la Lune, Salvatore Adamo's Tombe la Neige, Little David, Play on Your Harp, Poulenc's Gloria and Shostakovich's Valse no. 2. See our coming events in our Concerts page.
Here's a great opportunity : if you speak French, even just a bit, and like singing in the language, join us ! The weekly rehearsals in Bethesda, MD, are conducted in French in an accessible way to most anyone who enjoys the language and the musical culture. Just get in touch by filling out this FORM.
SUPPORT US!
We gratefully acknowledge the supporters, benefactors and sponsors who help us in our fundraising. Please take a glance at our Sponsors and Contacts section, you will be astonished at their diversity! Donations are welcome (payment online HERE or on the day of the concert by check or cash). Sponsoring opportunities are available for local businesses. To know more contact us.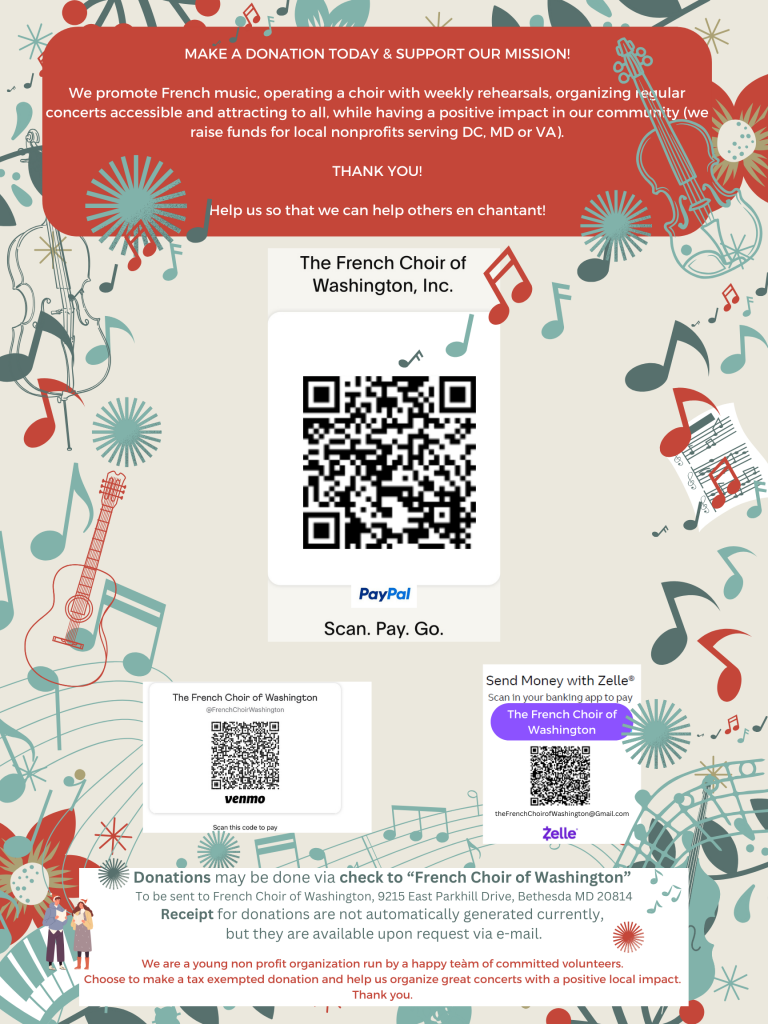 HIRE US
You can also contact us if you wish to hire the Choir, for example for a fundraiser! You may be a school administrator, a church representative, or an event organizer for any number of clubs or associations. Feel free to Email.